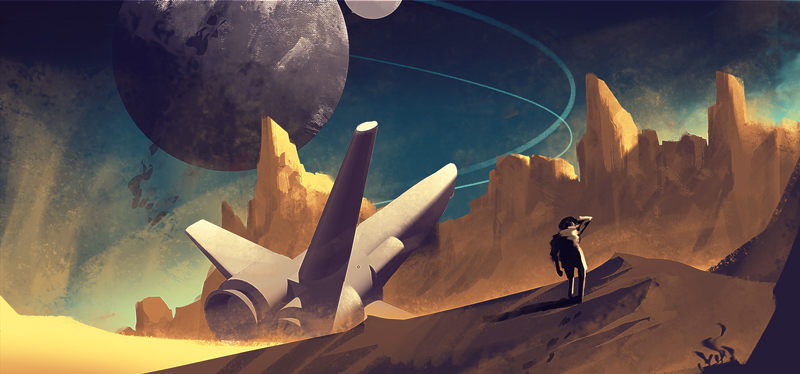 Hey folks! I know you're waiting for a usual content update before holidays and Steam Winter Sale since there were no releases since September but here I am with another dev blog.
Don't be sad, I'll make it worth your while with important announcements and a few sneak peeks of a really big upcoming update.
DEV BLOG
As I have said many times before, we are not satisfied with the starting area and intending to create a new location with a brand new tutorial. And today I am going to show you some results because this dev blog is about our work in progress in this area.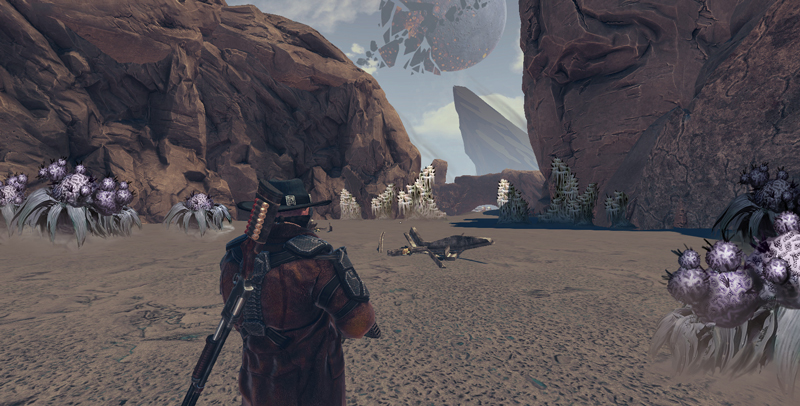 It's a screenshot with overpaint: the shattered moon, plants and the distant rock are not real.
These were the very first steps towards creating a new area. We were going to create it in a simple way, based on existing assets with a tad of new ones. Well, everything is different now.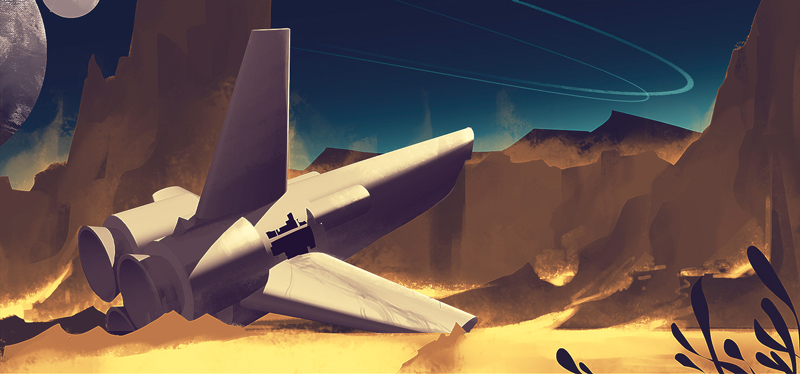 We've created a set of 60 pieces brand new rocks inspired by Shadow of the Colossus remake for PS4 with some help from the lead environment artist of this project (you can learn more about it in our previous dev blog), a lot of new grass, improved the engine with new tools and features and completely reworked the original idea of the location.
Please, keep in mind that all the images below are a work in progress. These screenshots were made in world editor without proper post effects, some assets and textures are not final (including rocks) and there are a bunch of placeholders.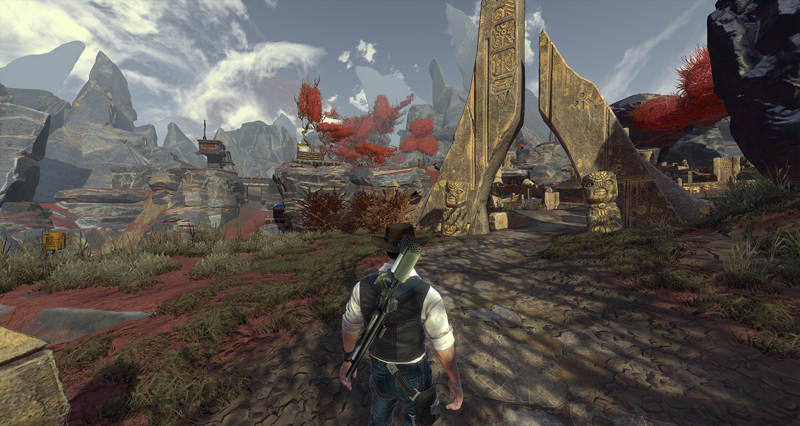 The new location is 0.25km², it's a godforsaken place confined between the desert and rocks with an old aboriginal cemetery and an abandoned mine.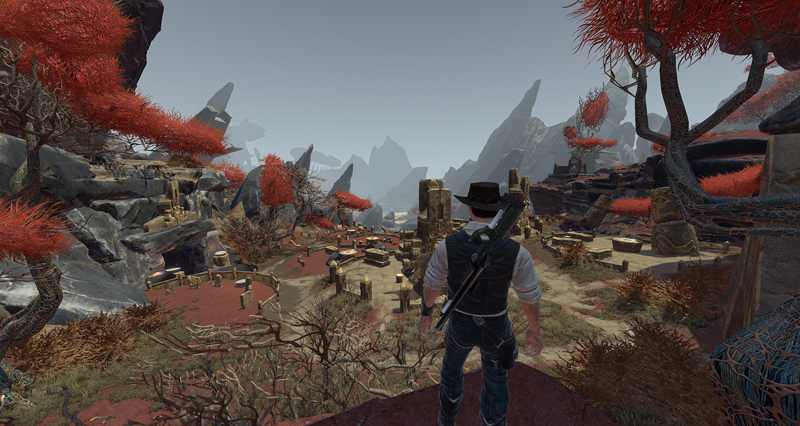 Here you can meet abori people, small groups of Outcasts and Scalphunters fighting each other to control the area.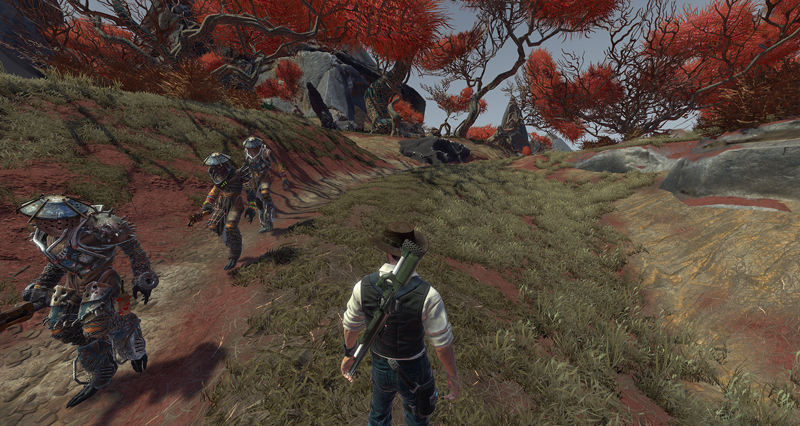 There's something more in this upcoming update that meets the eye. And not just visually. The thing is, the already existing locations of Anomaly Lake and Windscream Canyon are made with old rocks assets, which means we should rework or abandon them. But don't worry about it, I will explain everything and will tell about our plans with or after the release.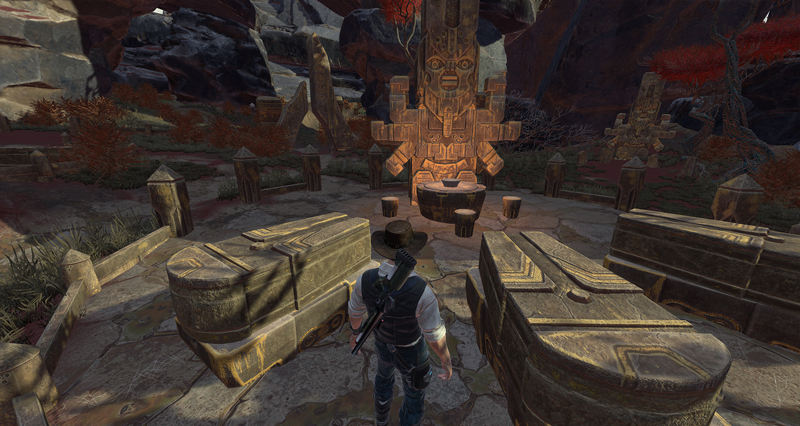 Well, that's it for now. I hope you liked this preview, so please share you thoughts within World of Exoplanet forums.
IN THE END
Exoplanet: First Contact is available on Steam Winter Sale with 10% off. Keep in mind, that this is probably the biggest discount the game will get until the full release, so if you want to try it, you might want to do that now to get bonuses from The Winter Sale like trading cards to create unique badges. Keep in mind, that the game is pretty rough around the edges in the beginning but it's going to change pretty soon.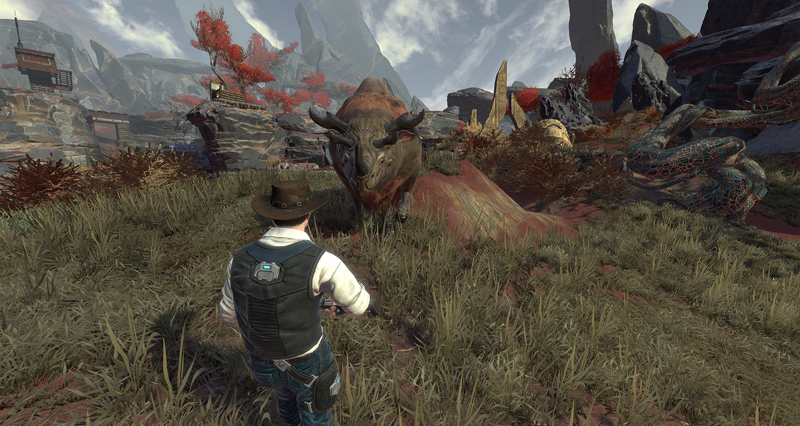 There's just one last thing I have to say. Thank you very much for all your patience and support, it means a great deal to us. And, like the song says, we wish you a Merry Christmas and a Happy New Year.